Google Search
You are here:
Home
Articles
Regional
Virginia
University of Virginia Library
New Exhibition Now Open: "Fearsome Ink"
|
| Hits: 2372
New Exhibition Now Open: "Fearsome Ink"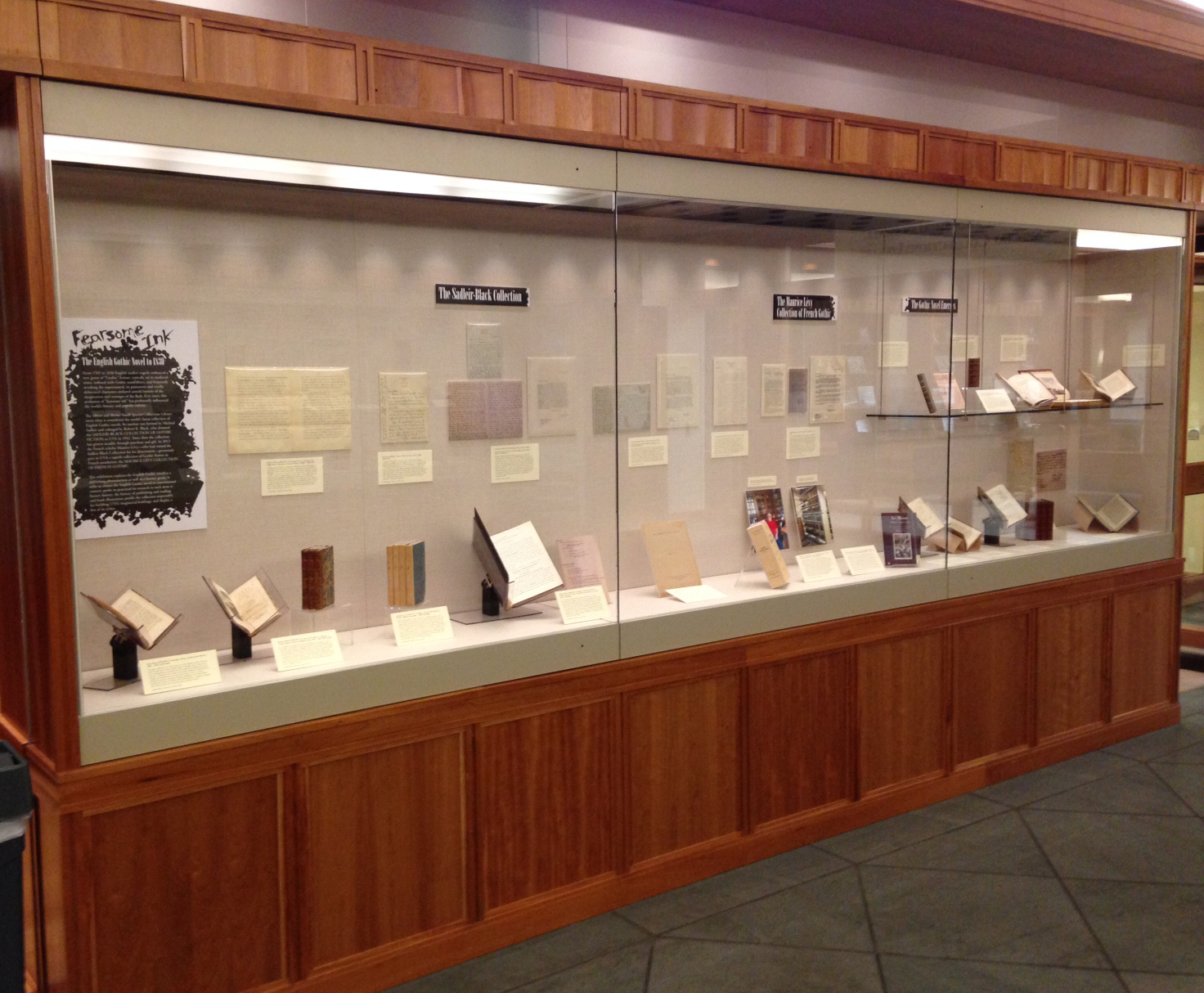 A portion of the exhibition, "Fearsome Ink: The English Gothic Novel to 1830," on view through May 28.
Some readers will know that the Albert and Shirley Small Special Collections Library possesses what is considered the world's finest collection of English Gothic novels. From approximately 1765 to 1830 English readers eagerly embraced a new genre of "Gothic" fiction: typically set in medieval times, imbued with Gothic sensibilities, and frequently invoking the supernatural, its passionate and vividly delineated characters endured untold horrors of the imagination and scourges of the flesh. Ever since, this profusion of what one might term "fearsome ink" has profoundly influenced the world's literary and popular culture.
People in this conversation
Stickies
Lovies